Dreaming of Being: Volume 3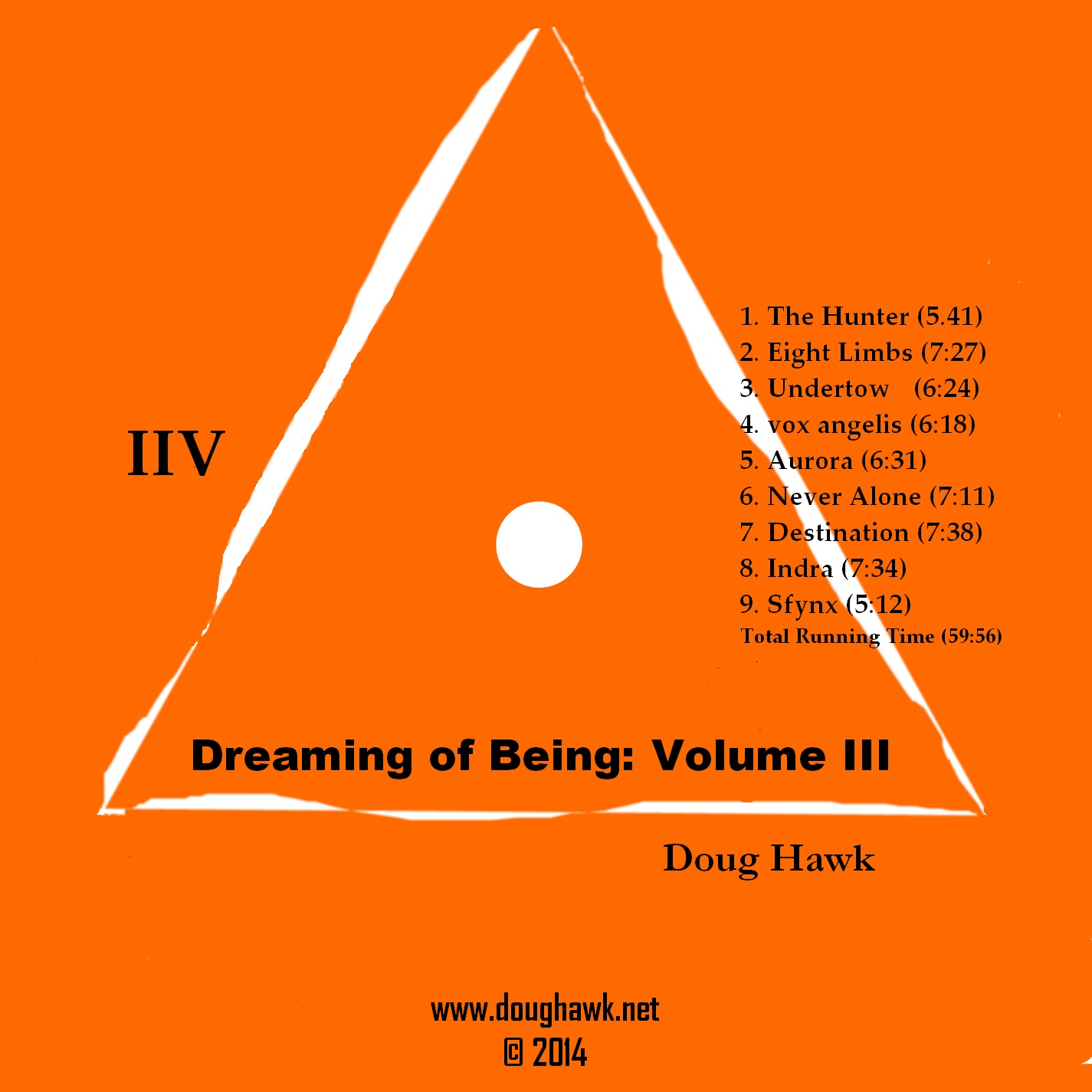 Dreaming of Being: Volume 3
Presenting the third installment of my Dreaming of Being series. This music is composed for practitioners of Yoga, Meditation and other Healing Arts. Slow, steady tempos, swirling synths, etheric vocals and unique solo instruments create a soothing, atmospheric background for inner reflection and exploration of deeper physical awareness. Timed perfectly for one-hour sessions or classes. This is ideal for Yoga teachers looking to spice up their class playlists.
TRACK LISTING:
1. The Hunter
2. Eight Limbs
3. Undertow
4. vox angelis
5. Aurora
6. Never Alone
7. Destination
8. Indra
9. Sfynx
–
released December 18, 2014

Composed, performed, recorded and produced by Doug Hawk at Bird Street Productions, Easton, PA. Copyright 2014.
© all rights reserved